You should receive a verification email from rich@howtolive.net within the next few minutes. Please click on the link in the email to verify your email address. If you haven't received it, please check your spam/clutter folders and if you still can't find it, email us at rich@howtolive.net and we'll get it sorted for you.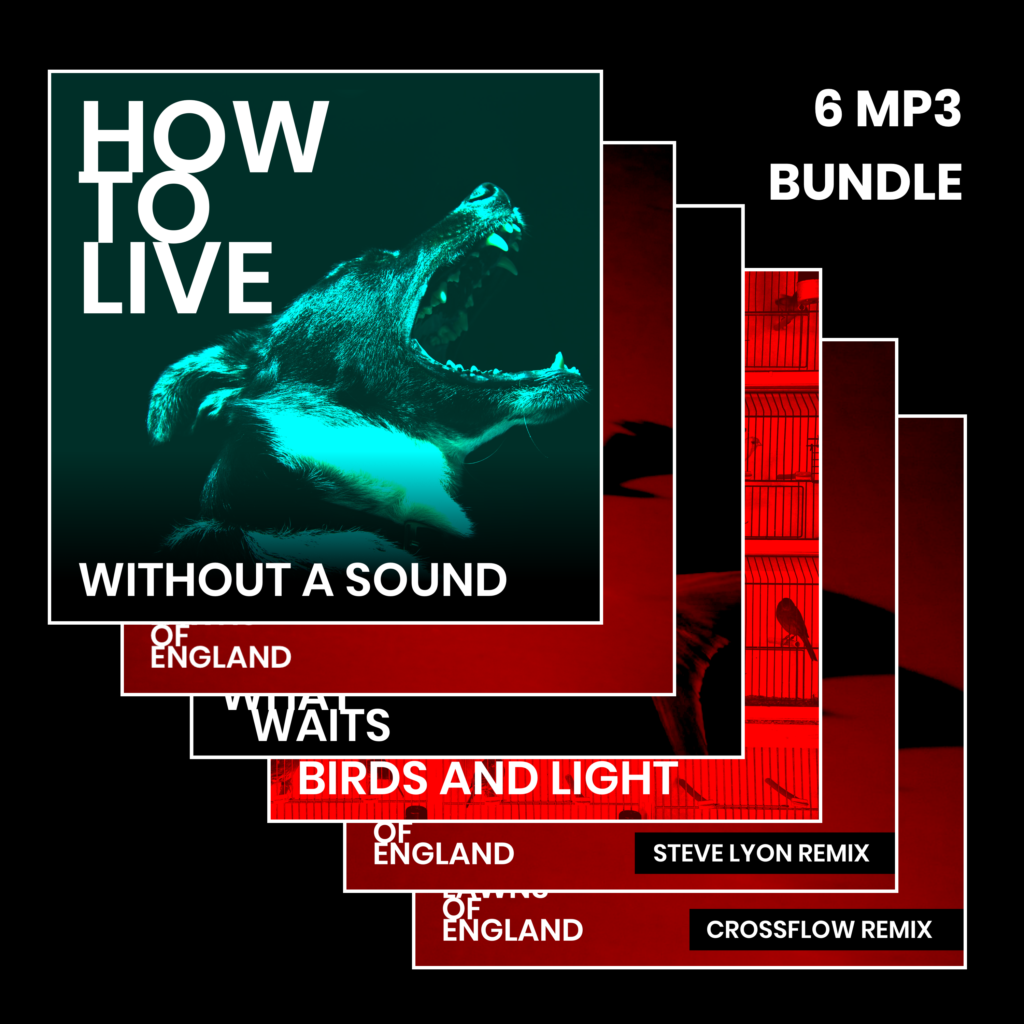 If you'd like to support us…
Consider buying our High Quality 6 MP3 bundle!
£4.99
Each MP3 is encoded at the highest quality and includes cover artwork.
Included tracks:
The Lawns of England
What Waits?
Birds & Light
Without a Sound
The Lawns of England (Steve Lyon Remix)
The Lawns of England (Crossflow Remix)
Buying directly from us means you're supporting us directly and helps us make the music and videos. Your support is so appreciated!